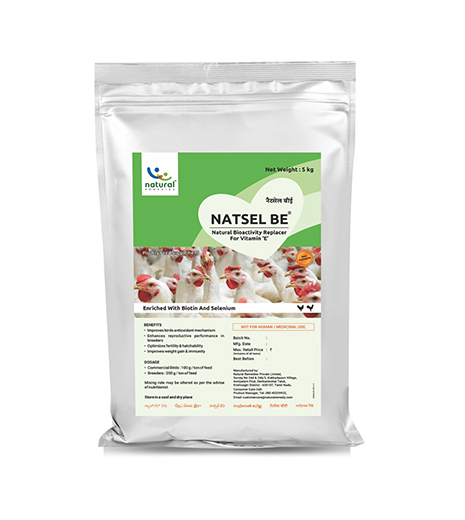 Natsel BER
NATSEL BE is a research based natural solution to control the oxidative stress in Poultry and Aqua. NATSEL BE is rich in phytochemicals that can replace the bioactivity of Vitamin E and fortified with Selenium and Biotin. NATSEL BE can effectively boost up the antioxidant mechanism of the body, activate antioxidant enzymes and also prevent lipid peroxidation that is caused by free radicals.
NATSEL BE also optimize cell mediated immunity and maintains health.
Get free quote
Have questions about our products and/or services?
Fill out this form to get in touch.