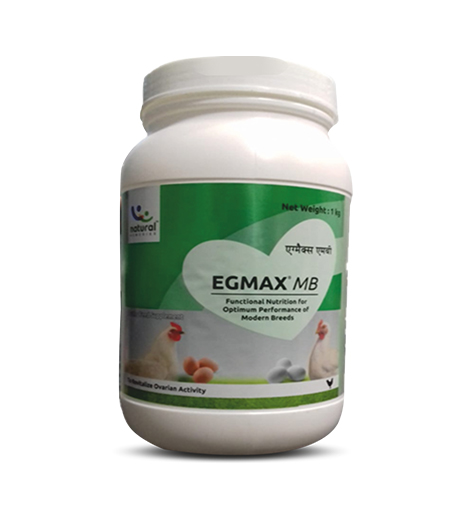 Egmax MBR
EGMAX MB, a Standardized Botanical Powder (SBP) aims to optimize productivity in female birds. This SBP comprises of phytoconstituents that acts as Natural Feed Additives for optimum performance.
EGMAX MB helps to enhance quality and quantity of hatching eggs, facilitates fertility and hatchability and aids in optimizing egg production and egg mass. EGMAX MB is an essential poultry health product which act as a functional nutrition provider to improve overall productivity and profitability of breeding and laying of hens.
Target Species
Breeders

Layers
Get free quote
Have questions about our products and/or services?
Fill out this form to get in touch.